3bExam: Your Total DOT Exam Management Solution
Recognized by examiners as the most efficient, accurate, and compliant platform available since 2014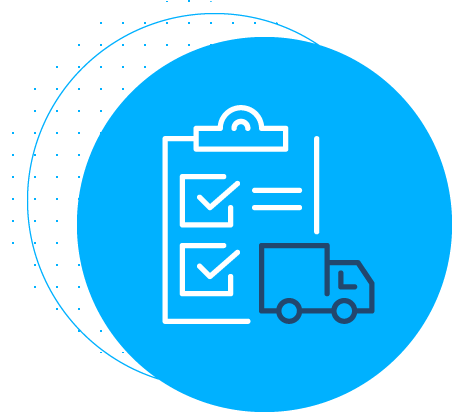 Features of the 3bExam platform
Health history
To help you manage your workload, the 3bExam platform ensures that all the driver questions receive appropriate responses. If a driver has a particular condition, they are prompted for additional specific comments. It's a foolproof system for encouraging drivers to elaborate on their health history when necessary.
Drop-down menus
The 3bExam interface has intuitive, easy-to-use tabbed menus that open to show you everything you need to know about a certain function. Here we see the standard values and test results for urinalysis; there are similar tabs for vision, hearing, etc. This at-a-glance simplicity helps the examiner ensure everything is accurate and easy to document.
Additional convenience features
The 3bExam platform constantly adds new features to help examiners perform their job more thoroughly. An example is our optional Sleep feature, which screens for sleep apnea. Sleep apnea is not included by default in the exam, but it is highly recommended that drivers are screened for this condition. Examiners who wish to add this to their process can set 3bExam to automatically question drivers on their sleep habits, and the results can be quickly referenced.
Documentation options
You can quickly and easily generate a wide range of documentation. You can print out reports, certificates, and other documents related to the employee's condition, or create PDFs for emailing or archiving. You have options for creating certificates or the long forms or both, together or separately, and in different sizes.
Prefill
Once scheduled for their exam, drivers can complete their part in advance via the 3bExam platform. This means examiners can get to work right away on their part of the exam when the driver arrives. Examiners can also create a library of frequently used comments to expedite the completion of future exams.
Ongoing training and skills transfer
For organizations new to digital exam management, 3bExam provides training to help overcome any initial resistance to the transition from paper-based workflows. All 3bExam clients have access to the most recent FMCSA updates and a community of experienced exam professionals, medical experts, and technology partners.
What users say about
3bExam
This is the best thing we've done for our practice in some time....the application is so easy to use and has streamlined the entire exam process!
In all my years of practicing medicine, this is the first healthcare software solution that has made my life easier.
We love 3bExam. 100% of the companies we work with have converted to their Client Portal. I wish every software program we use ran as smoothly as 3b.
I highly recommend using 3bExam. It is user-friendly, you gain a committed partnership, and you have the ability to give clients password protected access to pertinent information.
You have a great product. You are always responsive when we have questions or problems — greatly appreciated.
I just hit 1,500 DOT physicals! 3B has been such a blessing…an amazing bit of software!
I appreciate the ease of sending records to the FMCSA with the help of 3bExam. We used to struggle with printing documents and submitting them on time.
I enjoy the 3bExam program. The more I use it, the more I like it. Thank you for making and supporting a great product.
I love the new version! Updates are slick, especially the document upload feature, which is a great improvement. It's nice when a company listens to its users and makes needed improvements in a timely manner.
I have used the DOT tester for a couple of years and enjoy being able to produce a typed form that is professional looking and legible.
3bExam takes care of the reporting for our medical examiners. Now that the requirement is to report each DOT exam, the providers would have had to log in to the database and submit each exam they perform.
Certifications and Partnerships